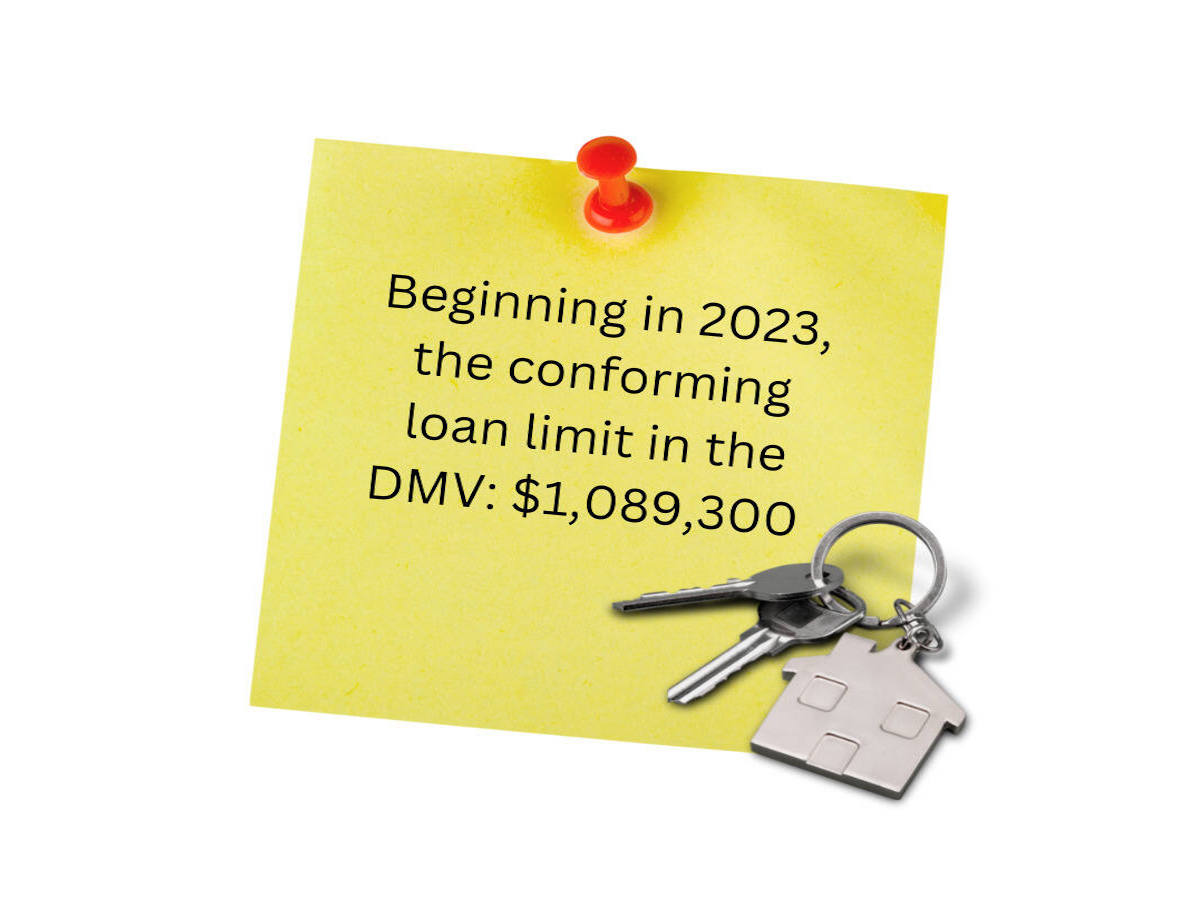 Conforming Loan Limits Increased for 2023
Every year right after Thanksgiving, the Federal Housing Finance Agency (FHFA) announces the new conforming loan limits for mortgages to be bought by Fannie Mae and Freddie Mac. The conforming loan limit in 2022 was $647,200: it will be increased to $726,200 in 2023. For high-cost areas such as the DMV, there is a second category of loans that Fannie and Freddie will buy, and that increased from $970,800 to $1,089,300.
To put this in historical perspective, the conforming loan limit was $417,000 for ten years from 2006 through 2016. In 2017, it increased slightly to $424,100, and now six years later we are at $726,200! For the handful of you who are interested, I will explain why – housing prices have gone up so much over that time. The conforming limits are based on the FHFA House Price Index, which includes statistics for the increase in the average US home value over the last four quarters. According to those numbers, house prices increased 12.21 percent on average between the third quarters of 2021 and 2022. So you can do the math to see how we went from $647,200 to $726,200.
Why does this matter? Fannie and Freddie loans usually have better pricing than other mortgage products. They also tend to allow for higher qualifying ratios and lower down payment. For example, in a high-cost area such as where we live, being able to put down as little as 3% allows more people to get into their first home. Having a higher maximum debt-to-income ratio helps folks with income sources that we can't use but are real such as roommates, bonus income without a history, or recently started child support. So this is very helpful for the mortgage industry because it gives us more opportunities to find options for homebuyers.
Share This Story, Choose Your Platform!