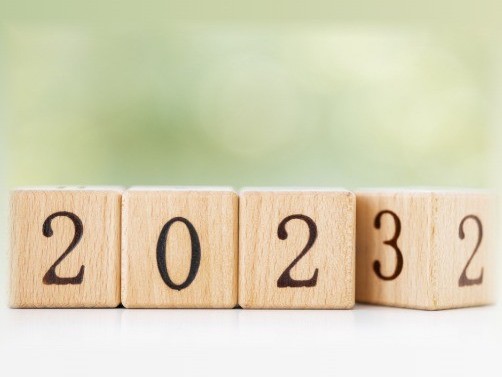 Usually, at this time of year, I summarize all the interest rate predictions for the upcoming year. I read the end-of-the-year summaries from the Mortgage Bankers Association, National Realtors, Fannie and Freddie, and other reliable organizations. However, since they were all completely wrong about where rates would go in 2022, I will not share that information this year!
What I do think is interesting is that home sales are slow and not expected to get any better in 2023. Fannie Mae has blamed this partly on the "lock-in" effect, which I think is true. We refinanced so many people into 30-year mortgages at 3 to 3.5% in 2020 and 2021; in almost 40 years of originating mortgages, I have never closed as many loans as we did during those two years. The lock-in effect is that there is a financial disincentive for homeowners with rates well below the current market rates to put their house on the market, move, and take on a mortgage rate that is easily double the rate they currently have. I have had this conversation many times this year. For example, a previous client wants to buy a bigger house for their growing family. But after crunching the numbers, the combination of the larger mortgage and much higher rate causes them to reconsider. "Maybe the kitchen can be updated, and the basement finished, and we can stay where we are," is something I have heard many times.
Hopefully, rates will come back down some in 2023, allowing this lock-in effect to unlock for some families. A rate that is 1.25% lower than what it is now for a $500,000 mortgage can save a client $400/month, so it is impactful. In the meantime, it remains much easier and less stressful to buy a house now than back in 2020 and 2021, when every house had multiple offers and no contingencies.
Share This Story, Choose Your Platform!